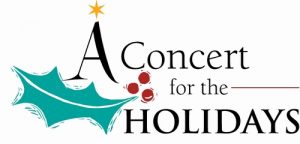 Due to the inconvenient location of the Hessville Christian Church to all of our students, we are looking to move our our Annual Holiday Recital scheduled for Friday evening, December 22 at 7 pm to a new location. We have students from Munster, Lansing, Highland, Dyer, Schererville and Crown Point.  The church in Hammond has been kind enough to let us use their facilities in the past, but it is not in a central location, and the trains continue to be a problem as well as construction in that area.  Lansing Presbyterian Church on Ridge Road between Burnham Avenue and Torrence Avenue has hosted fundraisers for TF South High School that we have attended.  It has a very nice kitchen/hall that is all on one floor with no stair climbing required.  Since it's only about 2 miles over the Indiana/Illinois state line, the location is much better for everyone.  The only draw back is that since none of our students are members of the church, the fee for renting the hall is rather steep, plus we would have to bring our own sound system and keyboard and set up and clean up ourselves.  The increase in the cost of holding our recital there may mean charging a small ticket price or at the very least having a "donations" box on the refreshment table.
Perhaps one of you know of another church or community center where we can hold our recital.  If you do know of somewhere, please email or call us as soon as possible.
What does every think of changing the location?  Asking for donations?  Any other opinions or suggestions?