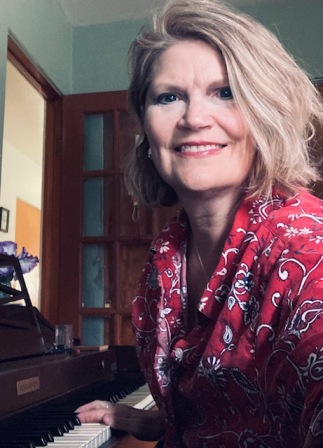 The principal instructor at Larimer Music is Laura Bewley-Larimer.  Laura has been teaching piano for 35 years, and she has been teaching vocal performance for 30 years.  Laura studied privately with local instructors from age 6-18.  She studied music at Cincinnati Christian University, and has performed professionally in Christian recording bands, musical theater, concerts, weddings, etc.
Laura believes that one teaching method doesn't suit everyone.  As a result, she uses many different styles of teaching based upon the students' learning style and needs.
Our pricing is lower than the standard local music school.  We offer lessons that are 45 minutes long each week (ask about pricing).  We always begin our journey together with a free consultation where we can explore what styles and teaching methods will work best in you or your child's musical journey. We are now offering video lessons for those who cannot make it to our studio. If you are interested in a video lesson (you must have access to either Facetime, Facebook video and a laptop or tablet with a camera, and a printer), please contact us.